Construction Dumpsters
Renting a construction dumpster is without a doubt an essential step in the post-construction cleanup process. Construction dumpster rental services are getting more and more expensive, prices are rising on a regular basis. Unfortunately, these services aren't increasing their service quality in unison with their price hikes. This means you're paying more for the same, identical service, that you previously paid less for – how does that make sense? It doesn't, which is why Roll Off Dumpster Rental would like to encourage you to use our construction dumpster rental services. We're the construction dumpster rental experts, not the self-proclaimed "construction kings", who are unable to answer your questions relating to the waste management industry. Don't subject yourself to such poor, expensive construction dumpster rentals that our competitors offer, choose Roll Off Dumpster Rental.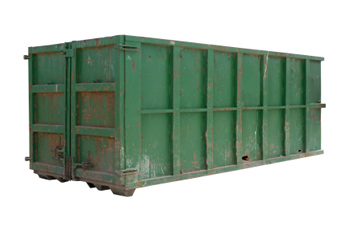 Price is just one of the many negative consequences of today's construction waste management industry. Our competitors have continued to increase their own prices, while they still have many unresolved complaints tainting their track record. How can you trust a company that refuses to respond to its customers? You can't, which is why Roll Off Dumpster Rental remains the best choice on the construction
dumpster rental market, hands down. Don't bother wasting your time calling our competitors to request a price quote; after your first forty-five minutes on hold you will come to the realization that this is not a company you want to do business with. Our prices, unlike our competitor's, haven't budged. We continue to offer an unmatched service, at an unmatched price.

Construction Dumpster Rentals
There are many varying dumpster sizes for different purposes. Ranging from as little as 1 ton, or 10 yards, up to 10 tons, or 40 yards, there are dumpster containers for every need imaginable. Typically, if you are using a dumpster for construction purposes, the larger dumpsters, sized from 20-40 cubic yards,
are more common. If you are using a dumpster for residential purposes our smallest size, the 10 yard dumpster, is often more than enough for your needs. We suggest a construction dumpster with a capacity of above 3 tons when dealing with large pieces of debris in order to best contain the waste. One thing that you as a customer should be aware of
when shopping for a construction dumpster, is the fine print. Our competitors have been known to include sneaky hidden fees that result in a much higher price than you initially thought you were getting yourself into. This can be especially risky when renting
larger sized dumpsters, as they tend to come with larger fees attached. Roll Off Dumpster Rental promises to display all of our prices and fees publically to prevent any confusion, or unexpected and unpleasant surprises. Don't get caught paying a premium for a construction dumpster rental, Call Roll Off Dumpster to rent from the construction dumpster experts.

Construction Dumpster
Our construction dumpsters are built tough to handle any debris created on a construction site. From roofing and concrete to mixed demolition, our dumpsters have been through it all, and are more than capable of containing your on-site mess. Don't trust our competitor's flimsy chunks of metal; get the good stuff that can hold all of your debris at once. We have construction dumpsters in a variety of sizes that will save you money. Instead of ordering two 10 yard dumpsters from Company X, order a single 20 yard dumpster from Roll Off Dumpster Rental, and keep the change. Roll Off Dumpster Rental offers construction workers and businesses alike the best, cost effective, construction dumpster rental service available – fact. There is too much other work needing to get done to have to worry about something as miniscule as a dumpster rental. Simply pick the best – Roll Off Dumpster Rental – and get back to work without wasting any additional time on picking out a "cute" dumpster color, or a few hours asking how a "convenience" charge ended up on your bill. Save your money, save your time, and get more done with Roll Off Dumpster Rental. Call now to get started.